Mike Cassidy to doświadczony amerykański wrestler, który oprócz występów na scenie niezależnej jako czynny wrestler pracuje jako jeden z trenerów/managerów/bookerów w federacji UCW-Zero, która znajduje się w Salt Lake City. W przeszłości współpracował z Danielem Bryanem jeszcze za czasów jego występów w Ring of Honor.
Poniżej wywiad w polskiej i angielskiej wersji językowej:
The following interview in Polish and English language versions:
Mateusz: Mike dzięki za wywiad. Jak leci?
Mike: Nieźle pracowicie pracowicie a tobie?
Mateusz: Mi również. Dziękuje, że pytasz. Może podasz kilka informacji o sobie osobom, które "mogły nie mieć z tobą styczności" ?
Mike: Jestem wrestlerem występującym w niepełnym wymiarze czasowym na scenie niezależnej, a także jestem bookerem, trenerem oraz menadżerem w federacji UCW-Zero, która znajduje się w Salt Lake City w stanie Utah.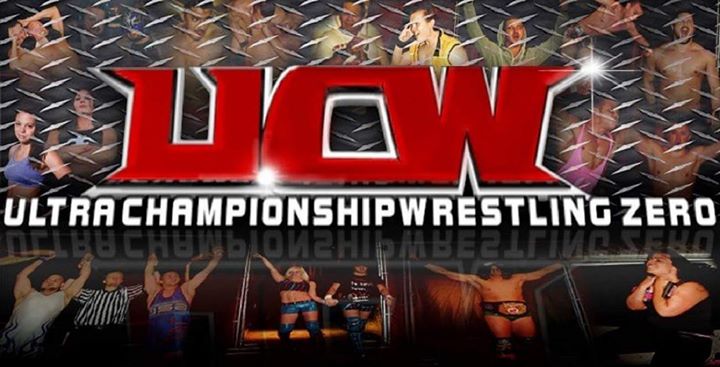 Mateusz: Jak rozpoczęła się twoja przygoda w wrestlingu?
Mike: Gdy miałem 4 lub 5 lat to zaplanowałem, że zostanę profesjonalnym wrestlerem i to wszystko.
Po skończeniu liceum w czerwcu 2005 roku zacząłem rozglądać się za różnymi szkołami wrestlingowymi, które są w naszym kraju i właśnie w taki sposób rozpoczęła się moja przygoda ze szkołą APW, która znajduje się w Hayward. Następnie pracowałem w Golds Gym, a dwa miesiące wcześniej miałem zamiar zapisać się do szkoły znajdującej się w Kalifornii. Dokładnie 28 stycznia 2006 roku wstąpiłem do ośrodka szkoleniowego UCW-Zero w Salt Lake City i tam poznałem właściciela tej federacji Steve'a Neilsona. Pojawiłem się na pierwszym treningu i tak zostało do dnia dzisiejszego.
Mateusz: Czy ktoś miał wpływ na Ciebie w drodze do zostania wrestlerem/ trenerem/ managerem w UCW?
Mike: Największy wpływ na mnie miała moja miłość do wrestlingu w latach dziecięcych. Byłem jednym z największych fanów, którzy nie byli w stanie przegapić ani jednego wydarzenia w telewizji. Posiadałem wszystkie czasopisma, zabawki, a także myślałem o wrestlingu przez 24 godziny na dobę. To był mój świat. Zakochałem się w tym biznesie.
Mateusz: Kto Cię przeszkolił?
Mike: Jest kilka osób, które przeszkoliły mnie. Głównym moim trenerem był Derrick Jannetty. Pozostali to: Steve Neilson, Martin Casaus, Morgan oraz Kahn Kussion. W trakcie mojej przygody z wrestlingiem mogłem liczyć na pomoc także takich osób jak: Navajo Warrior, David Young, Tony Mann (trenował w OVW), Dave Marquez.
Mateusz: Pamiętasz swój pierwszy pojedynek jako wrestler?
Mike: Mój pierwszy pojedynek. Byłem częścią Rumble(coś takiego jak Royal Rumble). To było dokładnie 15 kwietnia 2006 roku w Fight Coliseum dla federacji SLC z udziałem około 300 osób na widowni. Nie byłem gotowy na występ.
Po pierwsze pozwolili mi dobrać odpowiedni gimmick Irlandzkiego wojownika z krwi i kości. Problem był taki, że dorastałem w Ogden w stanie Utah i nigdy nie miałem okazji pojawić się w Irlandii, więc zbytnio nie wiedziałem w jaki sposób mam się zachowywać. Następnie pojawiłem się w długim tunelu i przeszedłem przez zasłonę po czym zjawiłem się w ringu. Wbiegłem do niego tak szybko jak tylko mogłem i zacząłem rzucać wszystkimi. Później chwycili mnie i zaczęli sprzedawać różne ataki, a w moim umyśle pojawiały się różne myśli. Krótko po tym zostałem wyrzucony z ringu.
Natomiast mój pierwszy single match odbył się na festiwalu Cinco de Myo w Salt Lake City przy publice około 2000 osób. Show wrestlingowe było główną atrakcją. W tym momencie byłem gotowy i bardziej doświadczony, ale chyba nie powinno mnie tam być. Moja walka była drugą lub trzecią na tej karcie, a moim przeciwnikiem był Mach Martinez. Pracowaliśmy ze sobą przez 7-8 minut i przez większość czasu było dobrze, byłem jako heel. Następnie przed zakończeniem pojedynku miałem rzekomo zniszczyć jego bark, więc uderzyłem go dwukrotnie.
Mateusz: Czy możesz opowiedzieć nam czym jest Ultra Championship Wrestling Zero (UCW-Zero)?
Mike: Ultra Championship Wrestling – Zero:
Kiedy to się zaczęło w okolicznych miasteczkach było kilka innych federacji, które się wspierał. Wszyscy doszli do wniosku, że będziemy się wymieniać talentami, tytułami itp. I w taki sposób powstała federacja UCW-Zero, której właścicielem jest Steve Neilson.
Mateusz: Proszę opowiedz mi z kim najlepiej Ci się pracowało w dotychczasowej karierze.
Mike: Dla Utah – Paco, Nick Valentino, Derrick Jannetty, Kade, JR-X, Kahn Kussion, Dallas Murdock oraz Tyler Cintron.
Po za Utah – Andrew Titus (CO), Jay Cash (NV), Sarg (CO) oraz wrestlerami Lucha(ale nie pamiętam ich imion).
Dodatkowa odpowiedź:
Najlepszy wrestlerem z jakimkolwiek miałem przyjemność współpracować jest Daniel Bryan(Wtedy Bryan Danielson). W każdym razie pokazał mi, że jest dobrym wrestlerem oraz nauczył wielu rzeczy.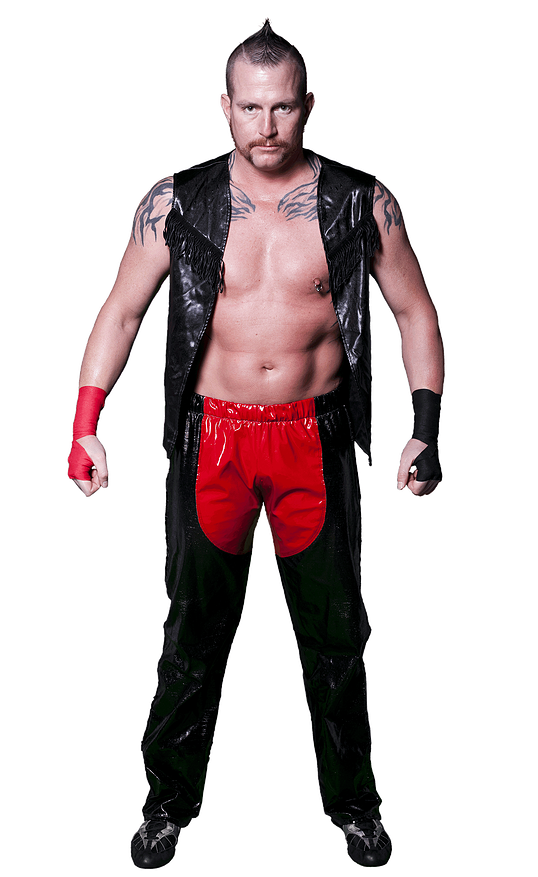 Mateusz: Jakie jest twoje największe osiągnięcie w dotychczasowej karierze?
Mike: Szczerze mówiąc jedyne co jest warte uwagi w mojej zapaśniczej karierze to fakt iż dostałem to co chciałem, zostałem wrestlerem i miałem okazję pracować dla kilku różnych federacji.
Mateusz: Jaki jest twój dream match?
Mike: Prawdopodobnie jeden z tych trzech(Przepraszam, ale nie jestem w stanie wybrać jednego scenariusza):
– Pojedynek ze Scottem Hallem na jakimś wielkim show.
– Tag Team ze Scottem Hallem w nWo.
– Pojedynek z jednym z najważniejszych wrestlerów WCW.
Mateusz: Jak wygląda wolny dzień w twoim wykonaniu?
Mike: Jeśli mam być szczery to nie mam zbyt wielu dni wolnych od pracy.
Pracuję na pełny etat jako kierownik w centrum rehabilitacji dla nieletnich.
Zajmuje się różnymi rzeczami związanymi z wrestlingiem.
Mam 5-letniego syna, która ma bardzo dużo energii w ciągu dnia, więcej ode mnie.
Jeśli trafią mi się jakieś 3 godzinki wolne w tygodniu to oglądam Dallas Cowboys.
Mateusz: Co sprawia, że wyróżniasz się?
Mike: Jestem jednym z najlepszych mówców na świecie, mogę wchodzić w interakcje nieustannie z każdym.
Mateusz: Jakie są twoje plany?
Mike: Chcę, aby UCW istniało przynajmniej przez 15 najbliższych lat i wciąż się rozrastało. Chcę szkolić chłopaków, którzy w przyszłości staną się wielcy.

Mateusz: Czy jest coś co chciałbyś powiedzieć czytelnikom MyWrestling?
Mike: Sprawdź UCW-Zero na Amazon Prime i YouTube by doświadczyć znakomitej rozrywki. Jeśli zaś chcesz osiągnąć coś w branży wrestlingowej, ciężko pracuj, płać to co trzeba, zarób to co możesz, weź sprawy na poważnie i ciesz się najlepszym czasem w swoim życiu robiąc to, ponieważ nic nie trwa wiecznie.
Mateusz: Dziękuję za poświęcenie czasu i udzielenie wywiadu dla MyWrestling. Pozdrawiamy i życzymy powodzenia w karierze oraz życiu osobistym.
Mike: Dziękuje, to sprawiło mi dużo frajdy. Trzymaj się bracie.
ENGLISH VERSION:
Mateusz: Thank you for interview, Mike How are you?
Mike: Not bad busy busy and yourself?
Mateusz: I also. Thanks for asking. For those who dont know you how would you describe yourself?
Mike: I am a part time wrestler on the indies along with being the Booker, Head trainer, and Operating Manger of UCW-Zero located in Salt Lake City Utah.
Mateusz: How did you get started in Pro-Wrestling?
Mike: Since I was 4 or 5 yrs old I was planning on being a professional wrestler and that was it.
Once I graduated High School in June of 2005.
I started looking into different wrestling schools across the country and started leaning towards going to APW's school in Hayward, CA. I was working at Golds Gym at the time and about two months before I was going to sign up for the school in California a show poster for a local wrestling promotion was hung up at my work so I gave them a call to inquire about it. Then on Jan 28th of 2006 I showed up at UCW-Zero's training facility in Salt Lake City and met Steve Neilson the owner. I attended my first training that day and have been running ever since
Mateusz: Who influenced you to become a Wrestler/Head trainer and Operating Manager in UCW?
Mike: My influences to become a wrestler was from my love for pro wrestling through my child hood years.
I was one of those fans that didn't miss anything wrestling related on TV, had all the magazine subscriptions, all the toys when I was a kid, and thought about wrestling almost 24/7. It was my world once I fell in love with it. I couldn't see myself doing anything else with my life
Once I got into it the family atmosphere we had at UCW in my early years was something that got me hooked that much more. Those times in my early years with the UCW family will be something I hold onto for the rest of my life.
Mateusz: Who trained you?
Mike: I have a variety of people that attribute to training me. The main person was Derrick Jannetty
The others were Steve Neilson, Martin Casaus, Morgan, and Kahn Kussion. Other that drastically helped along the way would be Navajo Warrior, David Young, Tony Mann (he was trained at OVW), Dave Marquez, and all the other guys that helped at Championship from Hollywood.
Mateusz: Do you remember your first match as a Wrestler?
Mike: My first match I was part of a rumble (kind of like the Royal Rumble).
It was on April 15th of 2006 at the Fight Coliseum in SLC with a fan attendance around 300 people. I wasn't ready to be in there at all. First off they let me pick my character so since I am almost full blood Irish I went with that not knowing any better. Problem was I grew up in Ogden Utah, have never been to Ireland, and I couldn't even close to doing any sort of Irish accent. Then as far as the match goes I came through the curtain and got tunnel vision completely where all I could remember seeing was the ring. I went straight in there as fast as I could and the first person I saw that I had trained with I just started throwing the ugliest strikes ever at. Then they took over on me and started throwing strikes at me and at the time in my mind I was selling loud and clear for the world to see. After watching the tape back I barely moved everytime they hit me and pretty much just sat there (Terrible outing). Shortly after I got tossed out.
My first singles match took place the following month at a Cinco de Myo festival going on at the Gallivan Center in Downtown Salt Lake in front of about 2,000 people(The wrestling show was the main attraction). I was a bit more ready for the experience at this point but probably shouldn't have been in there still. My match was like 2nd or 3rd on the card and I worked a guy by the name of Mach Martinez who I trained alongside enough. We went about 7-8 mins and most of the match was ok I was the heel working over his shoulder. Then we get towards the finish where I am supposed to destroy his shoulder problem was I hit the two big moves on the opposite shoulder I had been working earlier in the match. So thats pretty much how kicked things off.
Mateusz: Can you tell us what is the Ultra Zero Championship Wrestling (UCW-Zero)?
Mike: Ultra Championship Wrestling – Zero
When it started (this is before my time) there were a few other promotions in the surrounding states that got together and were all going to be group together as a network. They were all going to be promotions that had names *** – Zero. With this they planned to frequently exchange talent, titles, etc.
When it came time to put things in motion to get all of this up and running the other promotions disbanded and the network of promotions never worked out. Since Steve Neilson had already ran a few shows under the ucw-zero name he just decided to stick with it
Mateusz: Please tell us some of your favorite opponents from your career so far.
Mike: From Utah – Paco, Nick Valentino, Derrick Jannetty, Kade, JR-X, Kahn Kussion, Dallas Murdock, and Tyler Cintron.
From outside of Utah – Andrew Titus (CO), Jay Cash (NV), Sarg (CO), and Lucha guys I've worked with that know what they are doing (I can't remember their names but I enjoy working lucha guys).
Bonus answer:
The best worker I have ever had the pleasure of working with was Daniel Bryan (He was Bryan Danielson at the time)
Anyways that guy was almost too good of wrestler he easily showed me how much better he was than myself or anyone else I have ever worked with.
Mateusz: What are your biggest accomplishments in you career so far?
Mike: Honestly the only thing I hold as an accomplishment in my wrestling career is that I became what I always wanted be which was a pro wrestler and I did it on various levels of the business from small time indy show to nationally televised products.
Mateusz: What is your dream match?
Mike: I would say probably one of these 3:
(Sorry I don't really have one scenario)
– Going against Scott Hall at some sort of big show.
– Teaming with Scott Hall in the NWO days.
– Having a match against one of the bigger players from wcw, on wcw nitro, and during their sell out days from like 96′-98′.
Mateusz: How is a day off in your life looks like?
Mike: I don't really have days off to be honest. I work a full-time job as a manager at Juvenile rehabilitation center. I deal with with various wrestling related stuff outside of that takes just as much time if not more time than my full time job. Then I also have a 5yr old son that has more energy in one day than I have had combined over the last 15yrs. So legit days off don't really happen.
If anything I get more of a 3 and half hour time block to watch the Dallas Cowboys games during football season then right back to it.
Mateusz: Those who haven't seen you, what would you tell them what makes you stand out?
Mike: I got some of the best trash talk out there and if you are looking for character you can interact with constantly while I'm there than I'm your guy.
Mateusz: What are your goals?
Mike: To make UCW be around for another 15yrs along with it continue growing to bigger and better heights
I also would mind seeing one of the guys I trained make it big.
Mateusz: Is there anything else you want to tell the readers of MyWrestling?
Mike: Tune in to UCW-Zero on Amazon prime & You tube for some great entertainment.
Also if you are wanting to be something in the professional wrestling business work your ass off, pay your dues, earn what you get, take things serious, and have the best time of your life while doing it because it doesn't last forever.
Mateusz: Thank you for taking the time to interview for MyWrestling. Best regards and good luck in his career and personal life.
Mike: Thank you it was a lot of fun. Take care brotha.
Potrzebne linki/The necessary links:
Wywiad przeprowadził: Mateusz Polak